Reliable Discharge of Clear Water
Short periods of discharge due to unique hydraulic design
No extraction of floating or activated sludge
effective barrier because of existence of a baffle plate
Entirely made from stainless steel
For use under worst conditions
No wear parts under water
Including lifetime lubricated swivel joints
Flyer of the BSK®-Decanter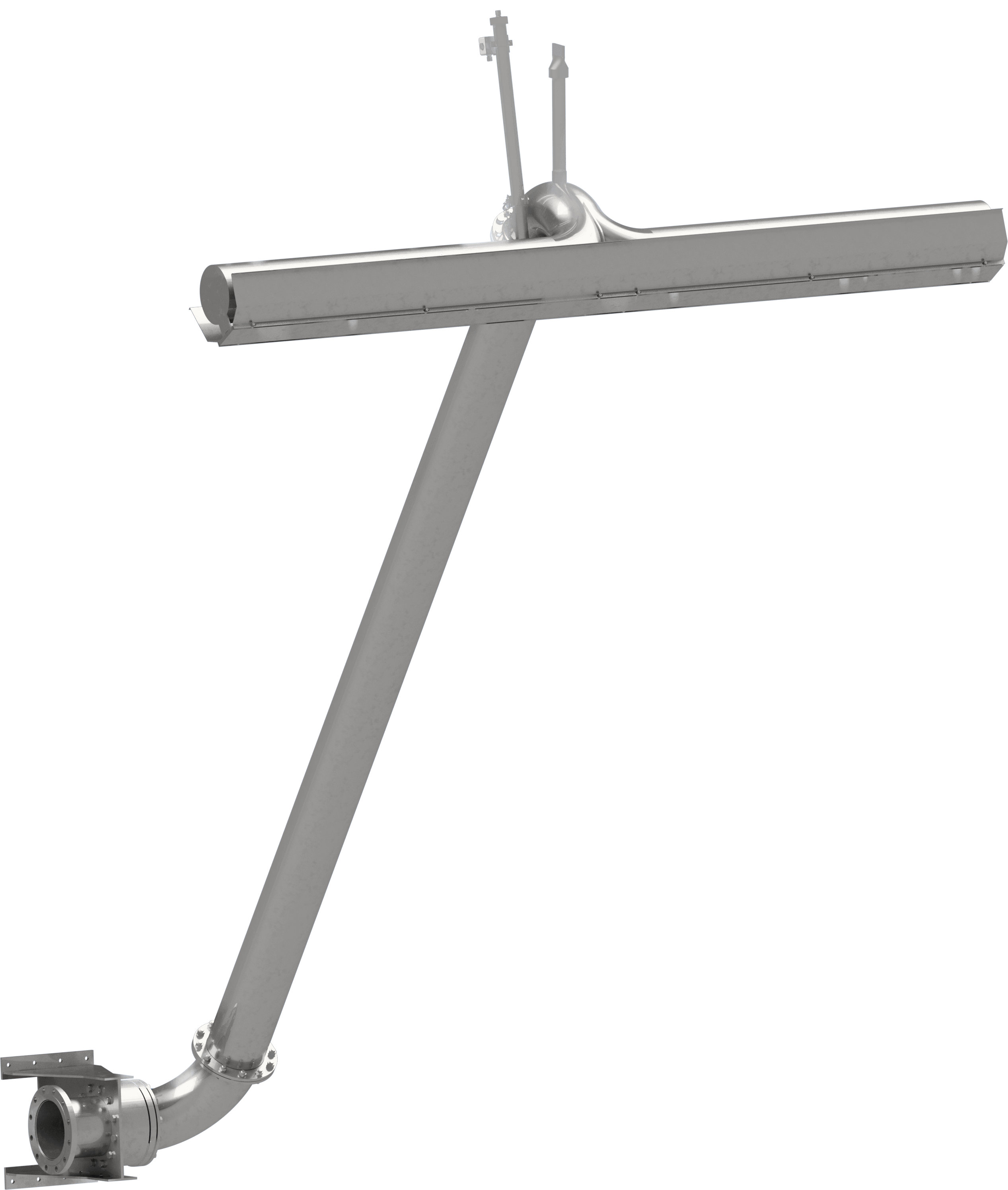 Advantages of the BSK®-Decanter
Unique Hydraulic Design
Remarkable High discharge volume - already with small diameters
Adjustable discharge volume
Two different discharge modes allow the end-user to adapt the water flow according to the specific project conditions
Completely made from stainless steel
Used material AISI 304 or AISI 316 only (different material on request)
Hard-wearing gear drives
Well-proven technology protected by an additional weather hood
Fast and easy installation
Simple and prefabricated parts allow a quick setup
No extraction of floating or activated sludge
Effective barrier by baffle plate
No wear parts under water
Including lifetime lubricated swivel joints
Low operation costs
Clear water discharge by use of gravity
Applications
Wastewater treatment
Activated sludge treatment - Clear water discharge in SBR plants
Clarifier - Discharge of floating sludge (special model)
Sludge Thickening - Discharge of supernatant
Biogas plants
Sludge conditioning - Discharge of supernatant
Water treatment
Surface skimming - Discharge of floating material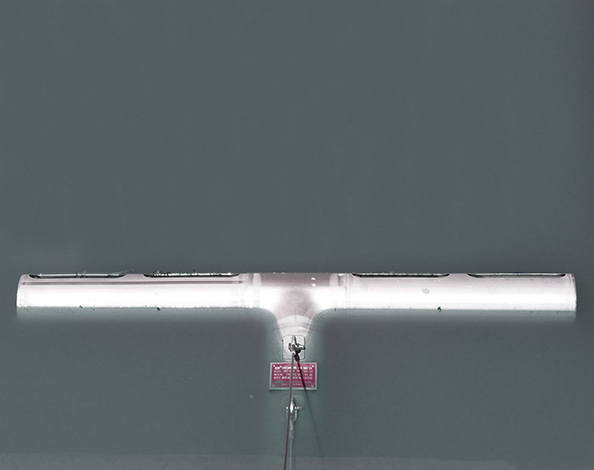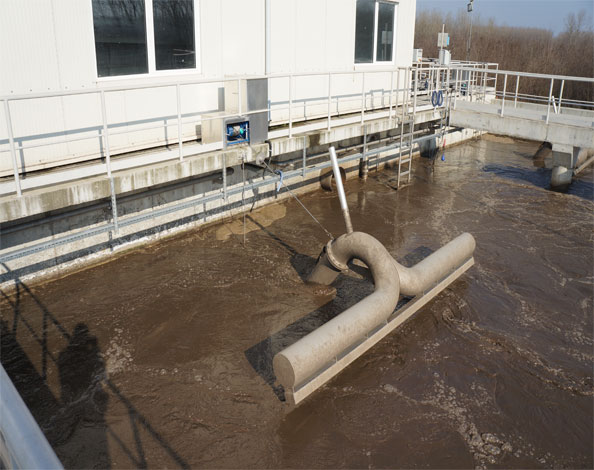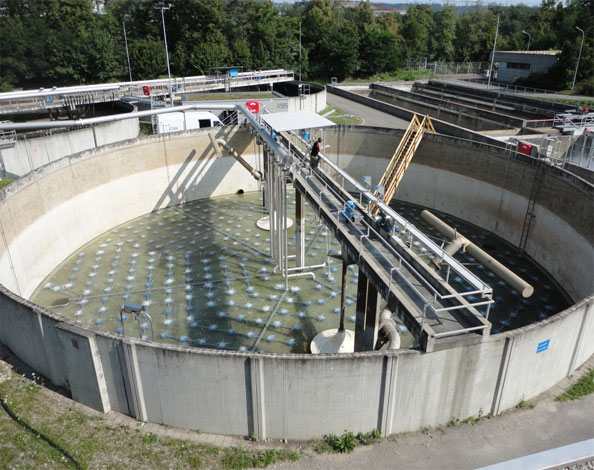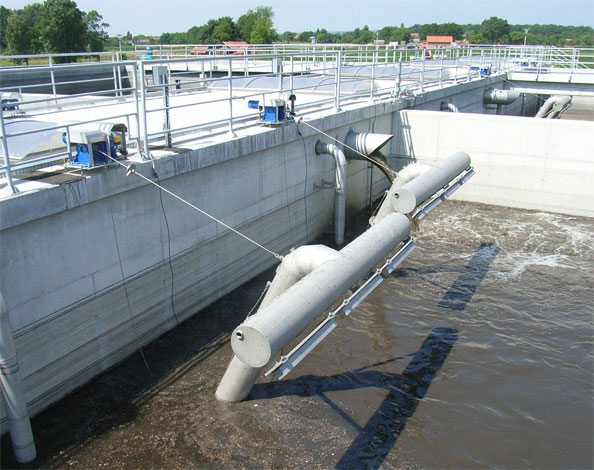 Structure and Function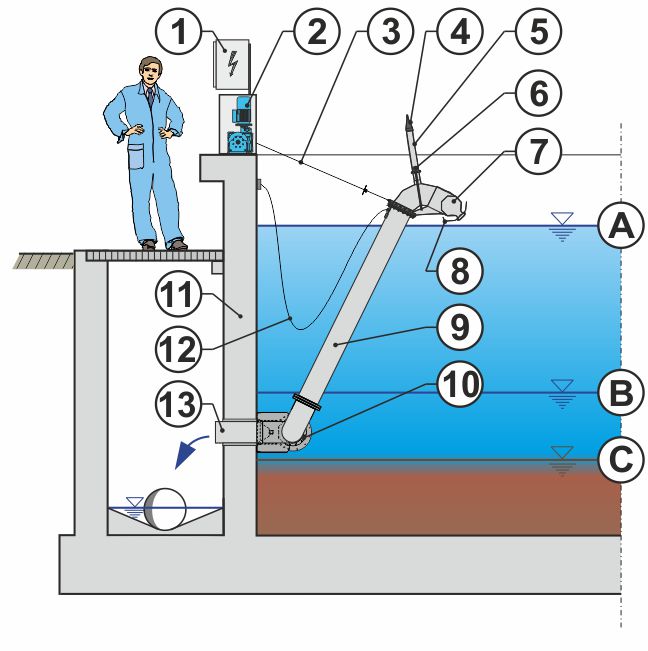 Structure of the BSK®-Decanter
1 Local switch box
or control box
2 Electrical winch
3 Lifting rope, stainless steel
4 Air vent valve
5 Air vent pipe
6 Conductive sensor
7 Inlet pipe
8 Sludge baffle / barrier for floatings
9 Connection pipe
10 Swivel joint / rotating link
11 Concrete wall
12 Catching rope, stainless steel
13 Discharge of cleared wastewater
A Maximum water level
B Minimum water level
C Sludge level
Function of the BSK®-Decanter
Starting position:

Equipped with a maintenance-free submerged swivel joint the BSK®-Decanter is moved up and down by an electrical winch according to the water level
Hydraulic optimized openings in the inlet pipe of the BSK®-Decanter ensure a smooth and constant drawing without turbulences


Downward movement:
Touching the water body surface potential floating sludge is pushed aside by a sludge baffle before entering the inlet openings

Decanting phase:
Any downwards movement will be stopped reliably before reaching the activated sludge blanket level
After reaching the preferred water level the BSK®-Decanter moves back to its preset parking position
The parking position (straight above the maximum water level) acts as an emergency overflow at the same time
The operation of the BSK®-Decanter is realized by two limit switches, secured by two additional limit switches as well as one emergency limit switch (particular average)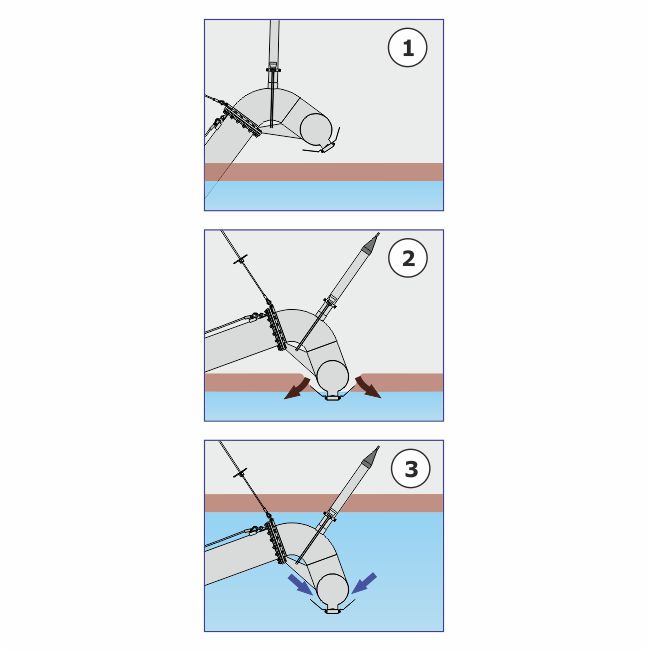 Types and Sizes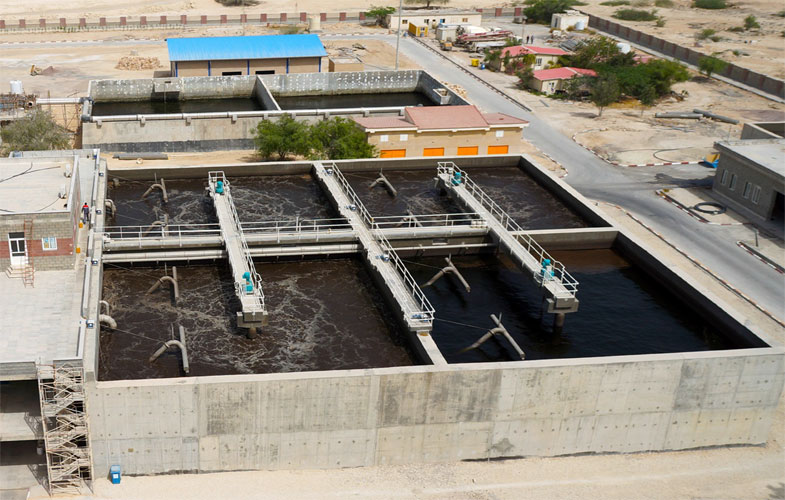 Available Dimensions and Hydraulic Capacities
The standard BSK®-Decanter is used in 7 different sizes (pipe diameters) ranging from DN 100 up to DN 400. For normative application (WLmax, WLmin, head loss = 1.0 m) the following capacities of each size apply:

| Type | Qeffluent [m3/h] |
| --- | --- |
| BSK®-DCW 100 | 130 |
| BSK®-DCW 150 | 320 |
| BSK®-DCW 200 | 570 |
| BSK®-DCW 250 | 790 |
| BSK®-DCW 300 | 1.180 |
| BSK®-DCW 350 | 1.650 |
| BSK®-DCW 400 | 2.160 |
Basic Configuration
Fabrication in different stainless steel grades possible:
Material: stainless steel AISI 304 or AISI 316
Motor capacity: 0.12 - 0.37 kW
Rope speed: 0.5 m/min
Weather protection
Option: Dip-in sensor
Local control box
Further additional options are available.
Discharge of Clear Water or Supernatant
Typically the BSK®-DCW model is used in SB-Reactors as fully automatic discharge system, whereas the BSK®-DSC model offers special advantages for sludge thickening – mainly operated manually. Every BSK®-Decanter is especially adapted to its individual application.
Do you have questions about the product?